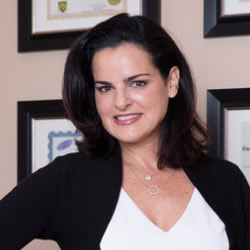 I have been involved in the skincare and permanent makeup industry for over 23 years.  Beginning my career in Las Vegas, Nevada I was fortunate enough to work with some of the best in the industry.  While following my passion in this fast paced, glamorous region I attained invaluable training and education that I have carried with me throughout my career.  I worked for the Estee Lauder Corporation for 9 years in education, product development, and management.    My close work with the Lauder family and executives allowed me to gain knowledge and experience in the area of makeup for photography, modeling, television, and local performers.   As a sought after makeup artist, I thrived in my career becoming a national educator.  It was a great time of growth and excitement in my career.
I moved to Sarasota in 2000, and it wasn't long before I opened Lasting Looks of Sarasota.  My passion has always been to create beautiful faces from the inside out.  This lead me to believe that beautiful makeup comes from beautiful skin which can only be achieved from a healthy diet and lifestyle.  In addition, I feel that a great permanent makeup artist must be highly skilled in conventional makeup as well.  With an eye for detail, I create permanent makeup that is as unique as you are.  I create natural looks for eyeliner and eyebrows with my specialty being areola/nipple restoration for breast cancer patients.   As a licensed paramedical esthetician and permanent makeup artist I have partnered with some of the finest plastic surgeons and dermatologists in our area.  I am regularly called upon to lecture at the Cancer Support Community, local events, country clubs and have been featured on two local television stations in support of women health.
I am pleased to introduce my fantastic team of like-minded professionals who look forward to assisting you in your skin care, makeup, and nutritional needs for a lifetime of healthy skin.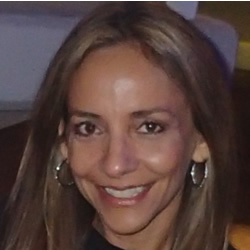 Maria is a licensed Esthetician specializing in oncology esthetics. Maria's background is that of a teacher, "Educating clients on the latest advancements of skincare and the truth about what works is exciting to me."
Knowing that the skin is the largest organ of the human body, connecting with her clients through touch, the right amount of pressure and grace can be used to bring about change in the very first session. Implementing a daily skincare regime with our wonderful products will achieve the ultimate healing.
"I love the marriage of Eastern & Western philosophies. Plant based, or herb infused ingredients to meet my client's individual needs."
Her passion for skin care comes through in her lifestyle. Her core beliefs in fitness, nutrition, and serving others all reflect whole living.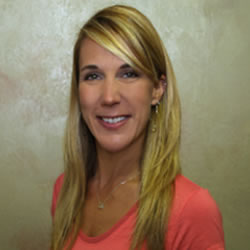 Rebecca Kloss, MPT, MN, RD is a a licensed Physical Therapist and Dietitian.  She has a Masters Degree in Physical therapy from Ithaca College, NY and a Masters Degree in Nutrition from San Diego State University, CA.  Rebecca has over 10 years of experience working with clients, counseling fitness and nutrition.
"Whatever your wellness goals are, I want to help you achieve them.  I offer one-on-one coaching services including an initial assessment and weekly follow-ups as you progress in your transition to wellness."
Utilizing my extensive knowledge of fitness and nutrition, I will work with you to create goals that are effective, yet easily fit into your lifestyle.  In addition to our scheduled weekly meetings, when you sign up for blocks of time with me I will be available as a resource (and motivator!) to you through the week via email and phone.  I want to be as much help to you as you need me to be during this transition to healthier living.  I will fully commit myself to working with you to achieve your goals!"